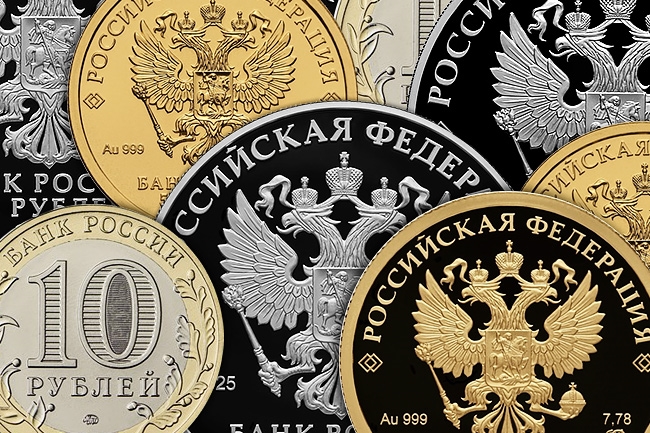 A gold coin in the denomination of 200 rubles will be issued in the Russia's Nuclear Icebreaker Fleet series to be launched in 2021. This will be the largest-denomination coin in 2021. The mintage of coins in the Cosmos and the Inventions of Russia series is planned for the same period.
Commemorative precious metal coins will be issued to celebrate the anniversary of outstanding personalities: the 800th anniversary of the birth of the Grand Prince Alexander Nevsky, the 200th anniversary of the birth of poet Nikolay Nekrasov, the 200th anniversary of the birth of novelist Fyodor Dostoevsky and the 100th anniversary of the birth of physicist Andrei Sakharov.
Precious metal coins will also be issued to commemorate the 800th anniversary of the foundation of Nizhny Novgorod and anniversaries of important events in Russian history.
Precious and base metal coins will be dedicated to Yury Nikulin's creative work.
Furthermore, in 2021 new coins will supplement the following regular series: the Outstanding Personalities of Russia, the Architectural Monuments or Russia, the Treasury of World Culture, the Russian Federation and the Armed Forces of the Russian Federation, as well as the Russian (Soviet) Animation series which is popular among collectors.
9 October 2019