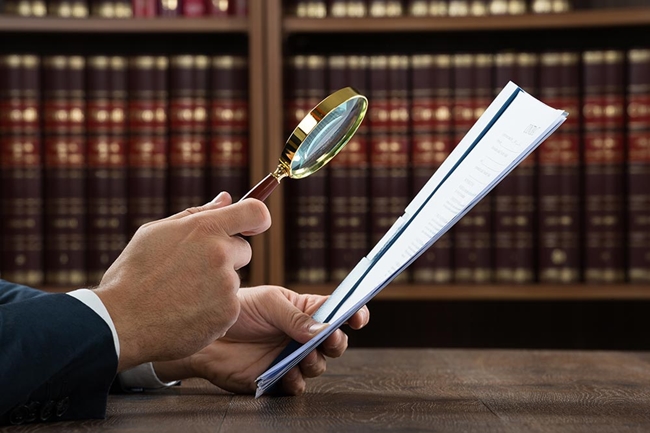 Photo: Andrey Popov / Shutterstock / Fotodom
Starting 1 October 2019, banks must calculate a borrower's debt burden ratio (DBR) when making a decision on extending a loan of over 10,000 rubles (or the equivalent amount in a foreign currency) and create additional capital stock when issuing a loan to a borrower with a high DBR (over 50%). DBR is calculated as a ratio of the borrower's average monthly payments under all their loans to their average monthly income. The same measures have been applied to microfinance organisations (MFOs).
Also, starting 1 October 2019, legal amendments will come into force stipulating that only professional lenders supervised by the Bank of Russia will now be allowed to issue mortgage-backed loans to individuals. These lenders include banks, microfinance organisations and consumer cooperatives as well as organisations authorised by JSC DOM.RF (their list is published on the website of JSC DOM.RF) and FKGU ROSVOENIPOTEKA. This provision, however, will not apply to the issuance of mortgage loans by employers to their employees. Therefore, the law criminalises the issuance of mortgage loans by illegal lenders.
Starting 1 November 2019, microfinance organisations will no longer be allowed to issue mortgage-backed loans to individuals even when the pledged property is not the only one owned by the borrower (however, MFOs will be able to issue loans secured by non-residential property). This provision does not apply to state-owned MFOs that issue loans to small- and medium-sized enterprises and individual entrepreneurs for entrepreneurial purposes. This prohibition will mean there is a legislative basis for discriminating between MFOs' consumer lending activity and the illegal activity of fraudsters, which often were taken for MFOs, in the housing market.
Moreover, starting 1 October 2019, microcredit companies will be allowed to delegate customer identification to banks, while all microfinance organisations will be able to identify customers using state information systems in addition to other available means. This will help reduce the opportunities for fraud (issuing loans using third parties' passport details) affecting both individual customers and MFOs.
Effective from 1 October 2019, interest rates on mortgage-backed consumer loans issued by consumer credit cooperatives (CCCs) and agricultural consumer credit cooperatives (ACCCs) for purposes not associated with entrepreneurial activity will be restricted. As per the decision of the Bank of Russia Board of Directors, the interest rate on such loans must not exceed 17%. This measure is aimed at preventing the issuance of mortgage loans at elevated rates and ensuring the accessibility of this type of consumer loan to inhabitants of small towns.
1 October 2019