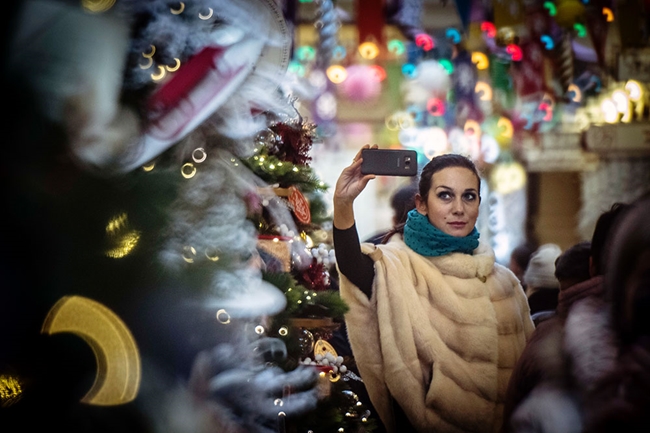 Photo: Alexander Zemlyanichenko / AR / TASS
Households' inflation expectations remained elevated in November at 9.8% (9.3% in October) reports one of the latest Bank of Russia commentaries. The main reason behind the November rise in the expectations was the price fluctuations of petrol and certain food products.
Households' expectations still largely depend on price growth of certain marker goods. For example, petrol remains one of the key commodities whose price dynamics influence households' inflation expectations. Only meat and poultry were mentioned by respondents more frequently than petrol. Respondents also mentioned more frequently price growth of dairy products, bread and bakery products, eggs, sugar, tea and coffee. Moreover, many of them expect price growth on the eve of the New Year holidays.
It should be noted that the observed headline inflation remained unchanged in November at 10.1%. Thus, inflation expectations are almost equal to observed inflation, which is indicative of the fact that respondents do not expect the slowing of inflation in the next 12 months. This corresponds to the Bank of Russia forecast of inflation growth in the first half of 2019 influenced, inter alia, by the VAT hike.
28 November 2018