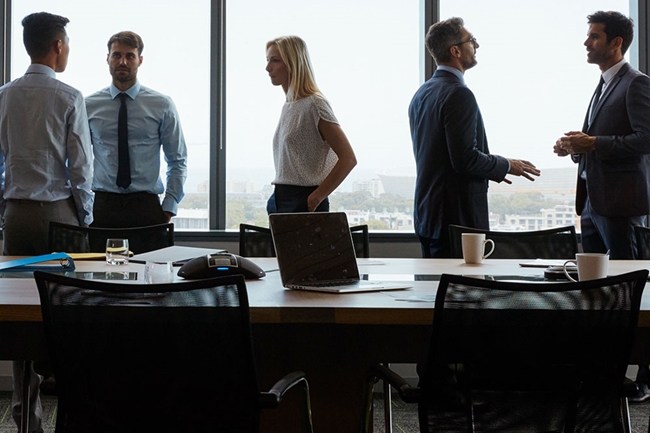 Photo: shutterstock
In 2017, the extent to which Corporate Governance Code principles are operationally implemented (understood as implemented at 75%) by national public companies grew 26 pp from 2015, the year the study commenced. Also, the period saw a more than threefold reduction in the number of entities with less than 50% compliance with the Code principles. These are the findings of the Bank of Russia's Review of Corporate Governance Practices at Russian Public Companies.
The Bank of Russia has by been publishing this review for three years. The Code was recommended for implementation back in 2014. The effort to monitor the progress of the implementation of its principles helps deliver clarity as to which principles are of practical importance to companies, which challenges they have to address in the course of implementation, and which best practices are already in wide use.
The survey shows that the reporting period saw a twofold rise in the number of companies that operate with 75% implementation of the principle. This takes the share of top tier quotation list companies compliant with the Code by at least 75% to over 70%. This correlates with the more than threefold reduction in the share of companies with low (under 50%) compliance. Many companies report that subsequent implementation of the Code principles is on their agendas.
At the same time, the surveys suggests that companies where the Code principles have yet to be rolled out or those that are still unwilling to do so due to their specific business circumstances have a more solid rationale for their lack of full implementation. The Code is implemented based on the 'comply or explain' principle, suggesting that a company failing to comply with a Code recommendation should provide its shareholders with a sound and meaningful explanation for the reasons. Between 2017 and 2018, the Bank of Russia's activities targeting such companies included letters of explanation, meetings and workshops – to the effect that noticeable improvement was reported in the quality of explanations the regulator received.
The review presents information obtained in the course of monitoring annual company reports as regards the implementation of Code recommendations. The text analysis of annual reports revealed some companies had submitted compliance self-assessments with discrepancies. Companies should ensure the information they disclose is consistent, reliable, and not misleading for shareholders or investors. Inaccurate or discordant information disclosed in an annual report may lead to the need for a probe into its reliability.
4 декабря 2018 года