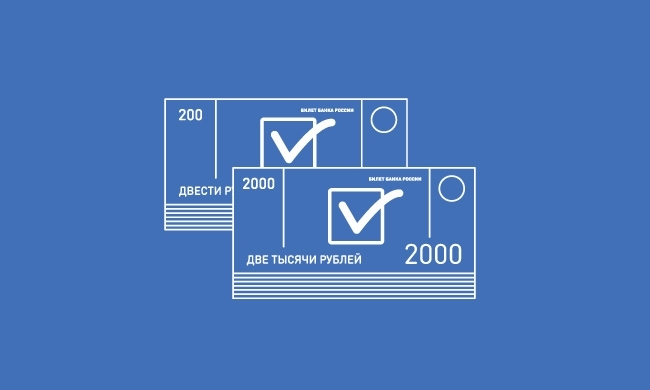 Ten final contenders to challenge symbols for new 200 and 2000 ruble Bank of Russia banknotes selected on the results of the second qualification round were named today. Here is the list of cities/territories and their symbols (in alphabetic order):
Vladimir: Golden Gates and Assumption Cathedral
Volgograd: Motherland Calls Monument and Mamayev Kurgan
Far East: Vostochny launching site and bridge to Russky Island
Irkutsk: the lake of Baikal and Amur tiger
Kazan: Kremlin and the Kazan Federal University
Nizhny Novgorod: Kremlin and Nizhny Novgorod fair
Petrozavodsk: open-air museum Kizhi
Sevastopol: Monument to the Scuttled Ships and Chersonesus
Sergiyev Posad: Trinity Lavra
Sochi: Fisht Olympic Stadium and Rosa-Khutor resort
The second stage of the contest took place from 5 to 30 August 2016 as a public opinion survey launched by the Public Opinion Foundation. Representative selection of the survey embraced the entire territory of the Russian Federation – from Sakhalin to Kaliningrad – with 6,000 respondents from all types of settlements – from villages to cities having million plus population.
'In the course of the survey it turned out that respondents associated certain symbols not with a nearest city but with the entire region. With this in view, a group of Far East regional symbols was formed which united symbols of two cities in the Far East', says Alexander Oslon, head of the Public Opinion Foundation.
The survey had a two-round scenario. The first round named top 20, while the second round selected final top 10. 'To avoid any voting manipulation and maintain representative selection all respondents were chosen with a random selection procedure with age limitation in force: only those over 18 could select. Interviewers came to respondents' houses or apartments, showed them coloured pictures with cities names and their symbols and asked to make their choice', Alexander Oslon continues.
The third and final round of the contest will start on 5 September 2016 when two city/territory symbols out of 10 will be chosen to appear on the new Bank of Russia banknotes.
'All those qualified are really unique places in Russia and each of them deserves to be present on the new banknotes. We expect a close rivalry in the final stage where every vote counts. People are very responsible and enthusiastic about this contest and I have no doubt we will have really people's banknotes', says Georgy Luntovskiy, Bank of Russia First Deputy Governor.
There are several options to select. The principal and the simplest one is to vote on (Твоя-Россия.рф) website. The voting will close at 12.00 a.m. on 7 October 2016. Another method is to visit a Bank of Russia territorial institution on the Doors Open day on 7 October and cast a vote by filling in a form.
Besides, the selection form will be published by Argumenty I Fakty weekly and Komsomolskaya Pravda daily on 14 and 15 September respectively. The final stage of the voting will be televised on Russia-1 channel at 18.00 p.m. on 7 October 2016 when the contest results will be summed up and the winners will be announced.
The all-Russian selection of symbols for new 200 and 2000 ruble banknotes was initiated by the Bank of Russia. Never before the Russians could offer and select symbols for new banknotes by themselves.
5 September 2016