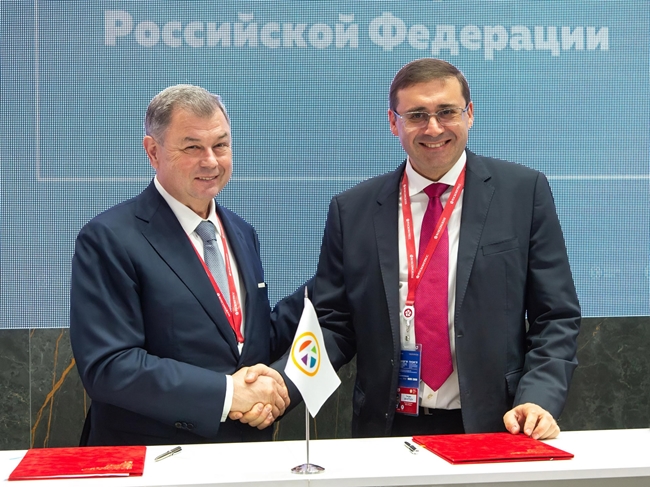 Photo: Press Service of the Kaluga Region Government
Sergey Shvetsov, Deputy Governor of the Bank of Russia, and Anatoly Artamonov, Governor of the Kaluga Region, signed the document on the sidelines of the St Petersburg International Economic Forum on 6 June 2019.
According to the document, the Bank of Russia and the Government of Kaluga Region intend to implement a number of measures to encourage bank lending and raise the accessibility of alternative funding – stock market and investment platform instruments, leasing, and microfinancing. Special focus will be paid to the creation of a system for communicating the possibilities of going public to small and medium-sized enterprises (SME). This should encourage entrepreneurs to issue bonds supported under the national Small and Medium-sized Enterprises and Support for Individual Entrepreneurship project.
The parties also intend to develop specialised regional programmes and projects, including on the Financial Inclusion for SMEs discussion platform which was established in the Kaluga Branch of the Bank of Russia.
6 June 2019