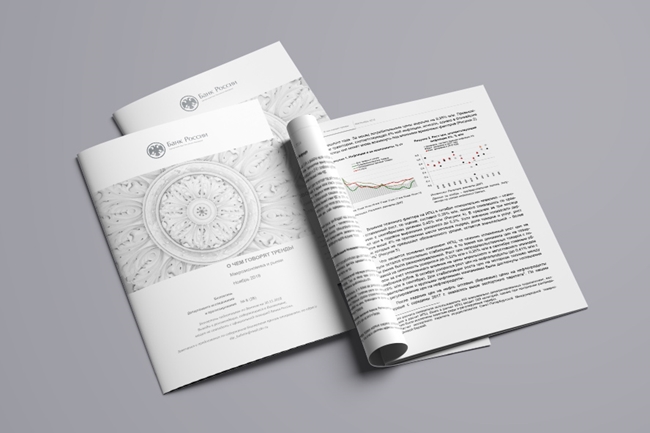 The return of inflation to the target level by the end of 2018 is driven by both one-off and sustainable factors. The Bank of Russia's policy will foster inflation anchoring at a level close to the target in the medium term. These are findings by the authors of the new issue of Talking Trends, the BoR Research and Forecasting Department's bulletin.
Medium-term proinflationary risks are associated with the likely impact of the 2018 ruble depreciation and the upcoming VAT rate hike on inflation expectations. The bulletin authors believe that the risks of inflation outpacing 4% also prevail over a medium-term horizon because of accelerated growth in consumer lending, the state of the labour market, and volatility in financial markets.
That said, volatility in Russian financial markets has declined since the second half of September. Markets demonstrated resilience to the developments in emerging market economies, the news context of envisaged sanctions, and the November drop in oil prices. The ongoing rise in uncertainty in the global economy suggests that market confidence in monetary policy needs to be sustained.
The views and recommendations expressed in the bulletin do not necessarily reflect the official position of the Bank of Russia.
6 December 2018