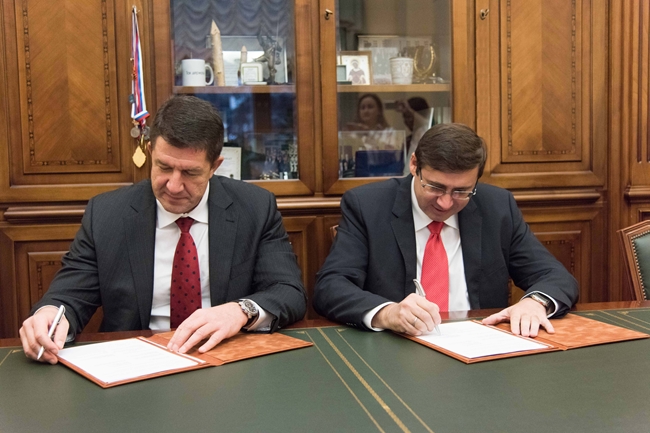 The Bank of Russia and PSC Rostelecom have signed an agreement on cooperation in projects related to financial inclusion for Russian people residing in remote, hard-to reach or underpopulated areas. The document was signed by Sergey Shvetsov, First Deputy Governor of the Bank of Russia and Mikhail Oseevsky, President of Rostelecom.
The parties will primarily focus on delivering better access to financial services via the Internet and a higher Internet speed and communication quality for consumers already with Internet access. These objectives are provided for in the Bank of Russia-developed Financial Inclusion Strategy for Russia in 2018-2020.
As party to the agreement, the Bank of Russia intends to encourage financial institutions to develop web-based network services.
'We look to this pilot project being launched in the Far East becoming a success so we can work together with the banks to scale it up in competitive format. These days, people of all ages are active Internet users. Hence Rostelecom's objective is – as I see it – to do away with digital inequality, while the Bank of Russia's objective is to secure equal access to financial services nation-wide', said Sergey Shvetsov at the signing ceremony.
The parties also made arrangements to support organisations providing financial services in hard-to-reach or underpopulated areas both to local residents and SME; support is further pledged to public and private initiatives in this area.
Under a trilateral agreement between the Bank of Russia, Russian Post and Rostelecom, a pilot project will be launched to make financial services accessible in small towns. The project involves a list of target towns in the Primorye Territory (700 to 4,000 residents) to receive high-speed Internet service before the end of 2018 with financial service access points. The list is set to be complemented with towns with a population of 250-500 and 500-1,000 people, which includes locations with satellite Internet access.
A benefit and utility analysis is scheduled to take place in these locations in 2019 Q1. Also, proposals for scale-up are in place to extend the practice to other regions and come up with a package of measures to facilitate the establishment and maintenance of such facilities in small towns where financial literacy is yet immature.
22 November 2018