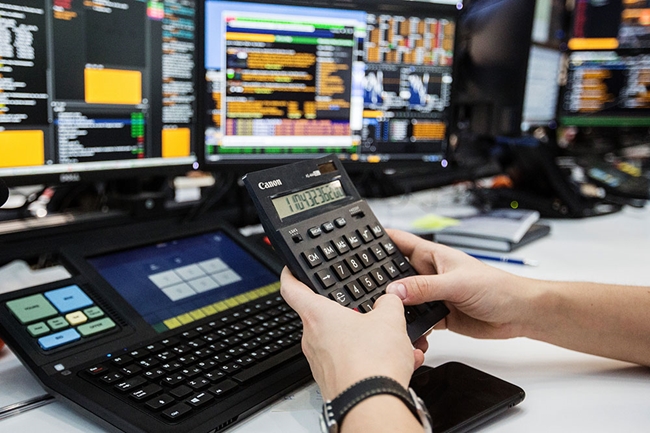 Photo: Evgeny Razymny / Vedomosti / TASS
The Russian financial market remained stable in October 2018. Market indicators wobbled within the range registered in peer emerging markets. A considerable drop in oil prices and their rising volatility failed to affect the implied volatility of the ruble exchange rate. Three-month USD/RUB volatility recovered to the level registered in the run-up to the volatility surge in emerging markets in August 2018.
The stock market saw a change in foreign investors' sentiment in the OFZ market. Non-residents and subsidiary foreign banks reduced OFZ sales in the stock market and increased purchases at the Russian Ministry of Finance's auctions in October. Despite this trend, total non-residents' investment in OFZ continued to slowly shrink. At the same time, the sovereign eurobond market saw a slow growth in non-residents' investment.
The money market observed considerable growth in the segment of repo backed by a clearing participation certificate (CPC) with the central counterparty (CCP) in October. As the market of repo backed by CPC develops, interest rate indicators in this market may serve as a representative indicator of short-term borrowing costs in the Russian market.
The structure of the Russian derivatives market is similar to that in other developing markets but differs greatly from that in the European market. In contrast with advanced economies, FX rather than interest rate derivatives prevail in emerging markets.
20 November 2018