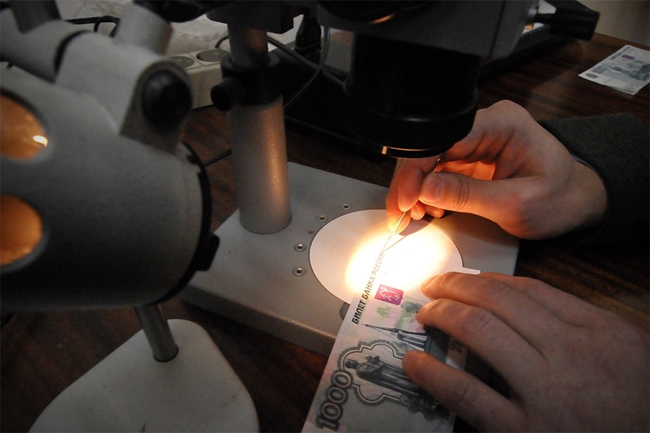 Photo: Alexander Demyanchuk / TASS
In the third quarter of 2018, as many as 10,467 counterfeit Bank of Russia notes were detected in the Russian banking system – 267 pieces fewer than in the same figures from last year.
The largest number of counterfeits comprised 5,000-ruble banknotes (7,616), followed by 1,000?ruble notes (2,425), which stood at three times fewer. Counterfeit 2,000-ruble (95) и 200-ruble notes (3) were also identified. There were 37 fake coins detected: 4 ten-ruble coins, 32 five-ruble coins and a one-ruble coin.
The number of detected counterfeit foreign currency banknotes in the third quarter of 2018 totalled 532 pieces. The US dollar was the absolute leader among counterfeit banknotes (488). Other detected counterfeit foreign currency notes included the euro, the Chinese yuan and one-pound sterling of the UK.
24 October 2018