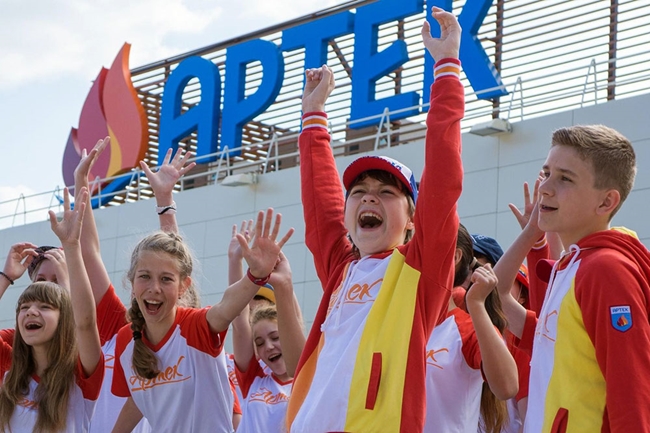 Photo: Artek
Artek, an international children's camp, opens its first financial session entitled 'Finance at Your Fingertips' on October 17. This event is supported by the Bank of Russia. The session will bring together 25 schoolchildren who won the Finance in Simple Words essay contest.
Kids will be able to try out a specially developed training programme – aimed at teaching them to manage personal and family finance, calculate taxes and avoid financial traps. Schoolchildren will take part in interactive activities that involve solving financial literacy problems and learning to invest in their dream by playing the Finance at Your Fingertips game. As they complete game modules, the kids will learn about financial institutions and their key functions.
'It is fair to say that this year we have broken new ground with our friendship with Artek', said BoR First Deputy Governor Sergey Shvetsov. 'As I see it, kids must learn financial literacy from a young age. We would very much like the knowledge kids gain now to be as interesting as it is useful. My hope is, our joint projects with Artek will expand and other children's camps will hold similar financial sessions'.
Sergey Shvetsov also highlighted that this specialised session will not be the last this year. The next event, scheduled to take place from 10 November to 1 December, will be attended by another 25 essay contest winners.
17 October 2018