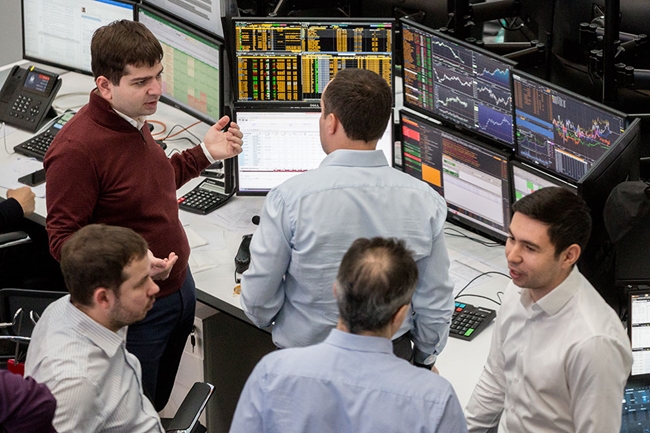 Photo: Yevgeny Razumny / Vedomosti / TASS
The majority of professional community members advocated easing of regulation of bond trading and the delegation of greater powers to stock exchanges to set listing requirements. These are outcomes of the discussion of Bank of Russia report dedicated to the bond listing regulation development.
Market participants believe that the regulator should set the core requirements for listing and the premium level of bonds. They also unanimously deem it inexpedient for each exchange to establish their own listings' contents and levels.
Moreover, most of the respondents supported proposals to simplify the current structure of the bond list and the transfer to the two-tier model implying a premium level for highly liquid debt securities and a list of bonds eligible for circulation on the organised trading.
Answering the regulator's question on the requirements for bonds to be included on the premium list, the overwhelming majority of discussants pointed to the credit rating as a key indicator of the credit quality of the issuer and bolstered its use for listing.
Nevertheless, market players discorded on the expediency of using the list of auditors for listing.
Various answers were provided to the question about the exchange's responsibility for discrepancies between the declared principles and rules of bonds inclusion in the listing and the actual measures taken to list securities. Thus, some respondents believe that the exchange should bear administrative responsibility (with differentiated penalty rates). One of the answers suggested that the exchange should be subsidiary liable together with the issuer in case of default on bonds from the premium list. Other respondents suppose that the cases indicated in the question may imply a licence revocation. It is worth noting that the opinion about the disproportion in responsibility borne by the exchange as compared to other entities, for example, auditors, rating agencies and so forth, was also voiced.
The Bank of Russia will take the opinion expressed by the professional community into account while developing bond listing regulation.
24 September 2018