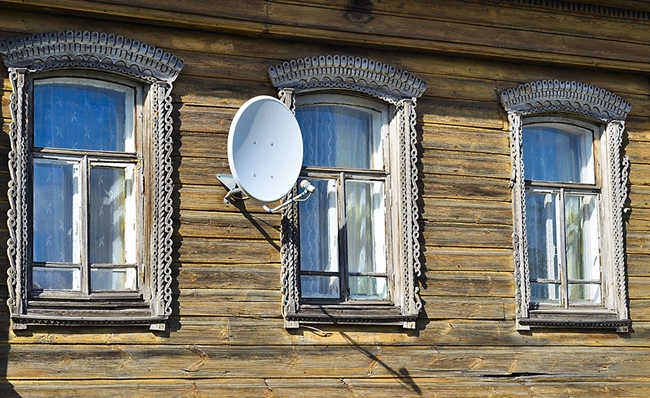 Photo: Sokolenok / shutterstock
Reasons why some citizens opt out of various financial products are for the first time explained in the third issue of the Bank of Russia's annually released 'Review of Financial Inclusion in the Russian Federation'. In the overview, poll data obtained in the course of annual measurements of financial inclusion indicators are broken down by core social and demographic dimensions (for adult population) and by SME entity type (in the case of SME).
The overview shows that from May 2017 through May 2018, there was a marked (from 40.8% to 59.7%) rise in the share of adult population who is able1 to remotely access their banking accounts to transfer cash (e-banking and/or mobile banking). The indicator particularly gained in the case of residents of small towns (of up to 50 thousand of population), urban-type settlements (from 36.3% to 64.6%) and rural areas (from 33.1% to 54%).
Poll data suggest the proportions of adults using accounts increased considerably (from 79.5% to 89.4%), as did those of individuals extensively using2 accounts in credit institutions (from 45.3% to 62%). An almost twofold increase was reported in the share of adults with banking deposits (accounts) – from 19.6% to 38.6%. These figures are explained by, beyond growing numbers of time deposits, a larger supply of card products with interest on account balances, payable on certain conditions – which consumers can essentially view as deposits.
The overview data also indicate that banking deposits are least used by the rural population, youths aged 18-20, schoolchildren/students, temporarily unemployed/unemployed and the low income group, as well as people residing in the Southern Federal District. Importantly, a mere 8% and 2.1% of respondents referred to the remoteness of bank branches as a reason why they do not use, respectively, accounts and deposits.
The poll shows that the share of the adult population with at least one outstanding bank (MFO, CCC, ACCC or pawnshop) loan dropped by 5.6 pp to 26.8%.
Of note, based on the analysis of financial statements and data from major banks and credit history bureaus, the drop in the first place occurred on the back of the high-risk segment of borrowers and came as a result of a toughening in customer assessment regulations.
The largest proportion of consumers with outstanding loans is made up by residents of small towns and urban-type settlements, people aged 26-40, entrepreneurs/self-employed and, finally, low- income groups. The key reason why adult people shun bank loans is their unwillingness to live on credit (cited by 50.4% of those who have not used bank loans).
In 2017, the number of running life insurance contracts went up 2.5%; the number of other insurance contracts in force (except for mandatory medical insurance) increased 9.7%. Also reported was a considerable rise in the share of population using voluntary insurance (from 12.4% to 19.9%) (growth is seen across all types of voluntary insurance for individuals). The largest proportion of consumers using voluntary insurance is residents of major towns (with a population of 500+ thousand), people aged 36-40, entrepreneurs/self-employed and, finally, the lowest-income earners. Also, there was 9.9 pp growth (to 28.7%) in the share of the population using compulsory motor third party liability insurance.
As regards the quality of financial services, between May 2017 and May 2018, a rise was reported in the share of those considering information they have received at loan execution over the last 12 months to be reliable, clear and sufficient (from 61.6% to 65%)3. Separately, the specified period saw a further gain (from 41.8% to 35.9%) in the number of SME entities from which financial organisations demanded collateral for a recent loan. This trend has been in place over the last several years.
There was also a significant (by 19.4 pp to 65.5%) rise in the share of the population attributing better standards of life to the use of financial services. There was a 12.5 pp drop (to 10.3%) in the number of financial consumers citing the use of financial products as a reason for a decline in their quality of life.
---
1 To be able implies that an individual, in his/her own perception, can access a service conveniently, as well as use the whole package of its features and opportunities without any issues.
2 At least three transactions a month.
3 The indicator is calculated only for citizens who have availed themselves of a loan over the last 12 months.
29 August 2018