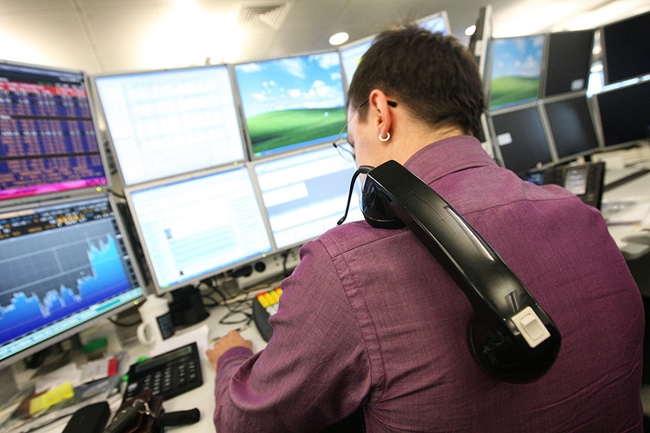 Photo: Maxim Stulov / Vedomosti / TASS
In 2018 Q1, the weighted return on pension investments by non-governmental pension funds (NPFs) stood at 8.1% p.a. (vs 4.9% in 2017), while the return on investment of pension reserves was 9.7% p.a. (2.4%). NPFs' weighted return grew on the back of higher stock market indices as about 80% of pension savings and reserves are invested in securities market instruments, the Review of Key Indicators of Non-governmental Pension Funds shows.
Investment portfolio structure of NPFs' pension savings was mostly shaped by the transfer of funds from the Pension Fund of the Russian Federation (the PFR). As the funds were transferred from the PFR to NPFs in late 2018 Q1, by the end of March they were mainly deposited in current accounts, totalling 255 billion rubles, with a 137.9 billion rubles increase over the quarter. Investments in corporate bonds also enjoyed a prominent growth of 14.1 billion rubles.
NPFs' pension savings were up by 164.4 billion rubles, exceeding 2.6 trillion rubles. The number of the insured holding their pension savings at NPFs climbed 8.0%, supported by transitions from the PFR, and reached 37.1 million individuals, as of the end of March.
NPFs' investment portfolio of pension reserves went up by 44.3 billion rubles to 1.25 trillion rubles, aided by the arrival of new participants attracted by the funds. Thus, the number of individuals insured under the voluntary pension system increased by 154.6 thousand (+2.6%) to 6.2 million.
In Q1, the total volume of NPF and the PFR savings and reserves grew by 1.2% to 5.6 trillion rubles. The savings and reserves to GDP ratio amounted to 6%.
28 August 2018