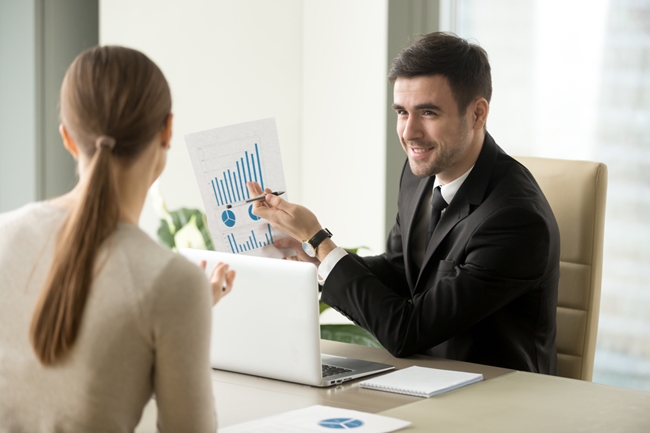 Photo: fizkes / shutterstock
The number of customers having signed trust agreements with professional securities market participants – non-bank financial institutions (NFIs) gained 107% to 74.5 thousand in 2017. Individuals account for the 99.4% of the figure, reports the Bank of Russia Review.
The total value of their investment portfolios reached 1.29 trillion rubles with the average value of 17.4 million rubles per customer. Falling interest rates on deposits, among other factors, fuelled the expansion of the segment, prompting households to search for instruments that offer higher yields, such as purchasing securities via management companies. The trend also shaped the dynamics of individual investment accounts (IIAs): in late 2017, the number of IIAs advanced to over 300 thousand units, showing a 61.3% annual growth. The volume of assets in IIAs soared by almost 150% to hit 51.2 billion rubles by the year-end.
Net profit of professional market participants – NFIs posted a slight decline to 32.9 billion rubles in 2017. The number of professional securities market participants fell by 10% to a total of 613 companies.
The Review also highlights that in September 2017 new requirements for calculation of the liquidity coverage ratio (LCR) entered into force. The LCR calculation is mandatory for brokers using client funds for their own benefit. Starting from 30 September 2017, LCRs as of the reporting and in-between reporting dates are to be submitted to the Bank of Russia. Based on the data received, a specific ratio will be calculated for each broker to maintain further.
The Bank of Russia analysis revealed a correlation between the date of calculation and the LCR value: on average, median LCR value as of in-between reporting dates was lower than as of reporting dates. It was also revealed that the LCR of most brokers ranged between 3.5 and 10 points (20 brokers) and between 10 and 100 points (21 brokers).
Having reviewed the submitted reports, the Bank of Russia decided to extend the probation period and admitted a possible introduction of a step-by-step approach to ratio calculation.
20 July 2018