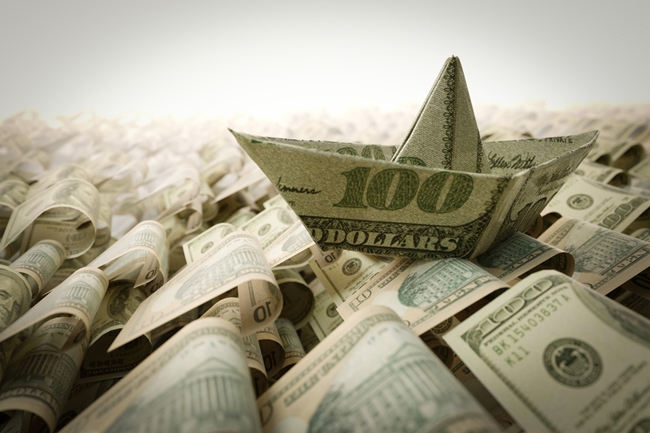 Photo: denisgo / shutterstock
According to the assessment published on the Bank of Russia website, external debt payments of Russian non-financial organisations in 2018 might total $12.6 billion in Q3 (almost the same figure was seen in 2017) and $21.7 billion in Q4 (8% less than in 2017).
Estimated amounts of external debt payments differ from the macroeconomic statistical data in the sum of intragroup payments calculated for the top 40 Russian corporate borrowers in the external market. These payments are highly likely to be prolonged or refinanced.
According to the macroeconomic statistics, in 2018 Q3 and Q4, external debt payments of non-financial organisations, including principal and interest, will total $16.8 and $22.6 billion respectively.
In September, a significant amount of payments will be comprised mostly of intragroup financing that was regularly prolonged in previous periods.
The macroeconomic statistics show that a considerable amount of payments is traditionally made in December ($13.3 billion); however, in practice, the majority of such payments are usually carried over or restructured.
According to a Bank of Russia survey of major companies, the share of intragroup loans in total external debt payments of major borrowers is estimated at 9% for July, 43% for August, 61% for September, 1% for October, 4% for November and 33% for December 2018. Adjusted for intragroup funding, major companies' payments in 2018 Q3-Q4 are predicted to be fairly even and average about $1.9 billion a month.
19 July 2018