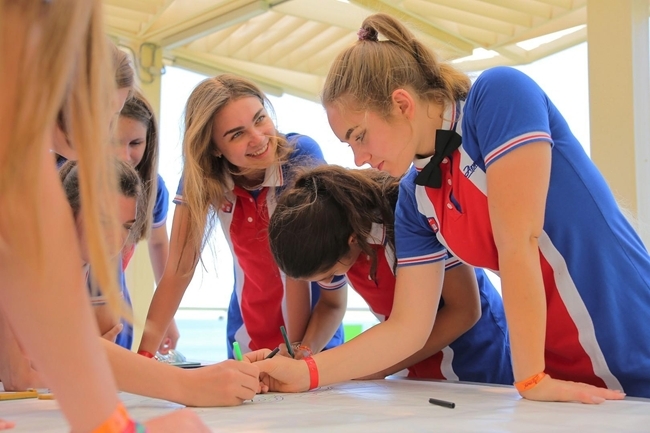 Photo: ICC «Artek»
The Bank of Russia is running an essay contest titled 'Finance in Simple Words'. Its winners will land package tours to Artek International Children's Camp, enabling them to attend its 2018 specialised sessions.
Artek will hold the first financial session titled 'Finance at Your Fingertips' in accordance with the agreement between the Bank of Russia and the international children's camp. Artek's guests will take part in a game with a 'central bank' and 'financial institutions' including an 'exchange house', a 'commercial bank', an 'insurance company', a 'non-governmental pension fund' and a 'unit investment fund', to name a few. Some of them will try their hand at the role of financiers; some will gain financial proficiency as consumers and will act as conveyors of financial knowledge in their communities including their parents.
The project will enable teenagers not only to gain financial knowledge but, above all, practical skills – from personal / family budget management to investment, tax calculations and pension contributions.
'We hope that our project will scale up following its launch at Artek, and financial sessions will feature many children's health camps' programmes. This is a great opportunity to offer kids financial literacy tasks in the form of play-based learning so that they take home to their families a great deal of useful information', said First Deputy Governor of the Bank of Russia Sergey Shvetsov.
Applications for the contest will be accepted through 10 July 2018. Its results will be announced on 30 July 2018.
Further information about the competition is available on Artek's website in the section 'The Central Bank of the Russian Federation'.
2 July 2018