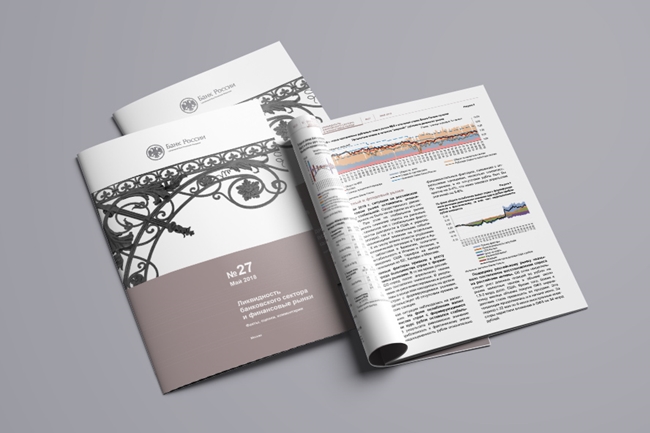 In May 2018, the Russian financial market was relatively stable despite a drop in demand for risk assets on the international market, driven by both global (rising yields in the US and a stronger dollar) and local factors, reports the 27th issue of the Banking Sector Liquidity and Financial Markets commentary. The second half of the month witnessed a gradual recovery of foreign investors' demand for Russian government bonds due to improved market sentiment.
Country risk premium on Russian assets corresponds to the level of risk of other emerging markets, while the premium related to sanctions imposed on Russian legal entities went down.
Inflation expectations derived from OFZ-IN did not change much in May. The outcome of the June meeting of the Bank of Russia Board of Directors pushed the expected key rate for late 2018 from 6.75–7.0% up to 7.0–7.25%.
In May 2018, the structural liquidity surplus was a touch higher, supported by the inflow of funds to the banking sector through the budgetary channel and by the seasonal decline in cash in circulation.
The spread between short-term interbank lending rates and the Bank of Russia key rate narrowed under the influence of excess supply in this money market sector and of the ongoing banking sector adjustment to a higher structural liquidity surplus.
The inflow of customers' FX deposits slightly improved the FX liquidity position.
26 June 2018