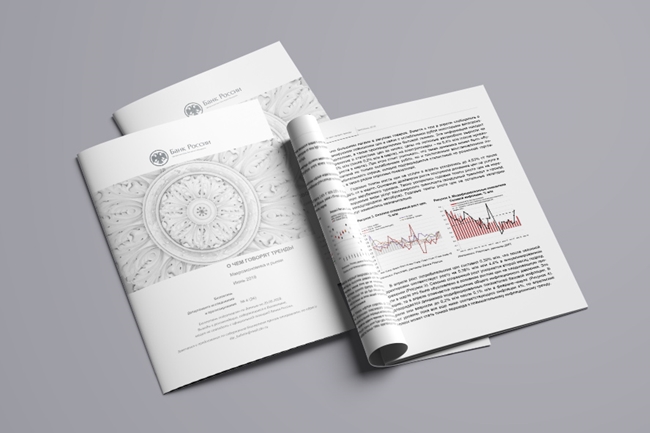 Inflation remains low; however, the gap between its stable components and the Bank of Russia's target has shrunk recently. The Bank of Russia's policy fosters reduced inflation risks and inflation anchoring at a level close to 4%. This is the conclusion made by the authors of the Talking Trends, the Bank of Russia's Research and Forecasting Department's bulletin.
Inflation in April stabilised at 2.4%; it is likely to accelerate somewhat in May, on the back of temporary factors associated with the weakening of the ruble and increased gasoline prices. That said, a series of analytical indicators describing the stable component of consumer price growth point to a certain increase in overall inflationary pressure in the economy. Short-term inflation risks rose relative to the start of the year, on the back of the ongoing increase in wages, which is above productivity growth rates, and growth in motor fuel amid mounting global oil prices. These factors will combine to help bring inflation close to 4% sooner than expected.
Russian economic growth rebounded close to the potential, demonstrating resilience to the April depreciation of the ruble and rising uncertainty, the bulletin's authors note. In this way, Russian markets, supported by oil prices, were able to resist the elevated pressure emanating from stronger geopolitical tensions and overall deteriorated conditions in emerging market countries between late April and early May.
The views and recommendations expressed in the bulletin do not necessarily reflect the official position of the Bank of Russia.
5 June 2018