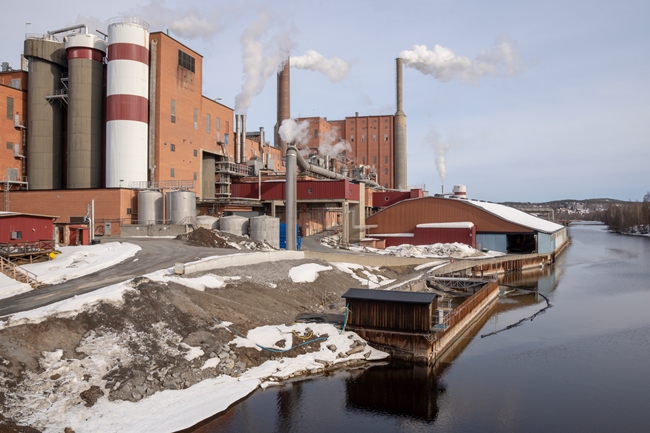 Photo: Lars Ove Jonsson / shutterstock
The Bank of Russia revised its annual GDP growth estimate in the first quarter downward to 1.3-1.5% as business activity weakened in March on the back of unusually cold weather. On the one hand, the unusually low temperature boosted heat and electricity production, backing up overall industrial output. On the other hand, it reduced contract works in construction, slowing growth in fixed capital investment. This is evidenced by data released in the latest issue of 'Economy: Facts, Assessments and Comments', a BoR information and analytical commentary.
As investment weakened in March and Rosstat updated statistics on gross fixed capital formation, this indicator was adjusted downward by 1 pp to 3.5-4.0% in the first quarter of 2018. This was the key factor behind the downward revision of GDP growth in the first quarter of 2018.
Consumption kept recovering in March as real disposable income registered an uptick. That said, consumption growth remained moderate and in line with a gradual inflation increase to the 4% target.
Being caused by one-off factors, slower business activity in March failed to trigger a downward revision of the Bank of Russia's 2018 economic growth forecast. Business activity is expected to go up in the forthcoming months and set off the March slowdown. High-frequency data-based estimates suggest that annual industrial production will show 1.3-1.8% growth in April 2018. Survey data also point to a production hike. The Markit PMI survey suggests that firms augmented output as their order portfolio increased. Expanding investment and consumer demand will drive business activity. At the same time, annual GDP growth in Q2 the second quarter is poised to slow down to 1-1.4% due to the base effect.
14 May 2018