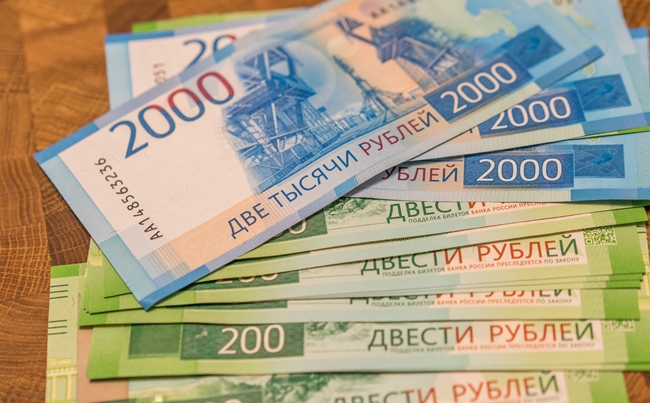 Photo: Vinokurov Yury / shutterstock
According to the Bank of Russia data, the number of new 200 and 2,000-ruble banknotes gradually increases having reached 1.7% of all banknotes in circulation as of 1 April 2018. As compared to the beginning of the year, the number of 200-ruble notes grew fourfold while that of 2,000-ruble notes saw a five-times increase. It means that new banknotes are in demand of cash users.
Traditionally, 1,000-ruble notes have the largest share in circulation (30%) followed by 5,000- and 100-ruble notes (24% and 20% respectively).
10-kopeck coins account for almost 40% of all coins in circulation. The shares of 1- and 10-ruble coins are 12% and 9% respectively.
As of the reporting date, the aggregate amount of cash rubles was 9.2 trillion with banknotes accounting for 99%.
18 April 2018