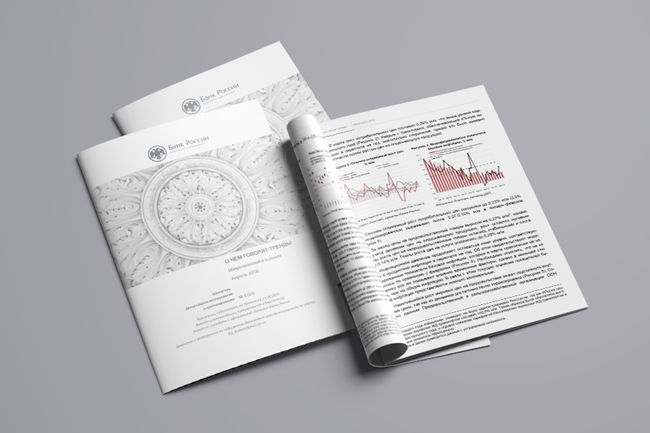 Inflation remains low and economic growth continues, notes the latest issue of Talking Trends, a bulletin by the Bank of Russia's Research and Forecasting Department.
The March acceleration in inflation to 2.4% is mainly explained by temporary factors as crop stocks depleted sooner than last year. The stable components of inflation remain low relative to the Bank of Russia's target.
Despite growth over the past month in short-term proinflationary risks, stemming from a weaker ruble and wage performance, the trend towards the return of inflation to 4% is not expected to emerge before the second half of this year. Key mid-term inflation risks are related to a rapid transition to a consumer behaviour pattern as expansion in economic activity is continued; they are also related to elevated and volatile inflation expectations, the state of the labour market, and the impact of geopolitical factors.
Current macroeconomic indicators along with survey data point to continuing economic growth throughout the first half of 2018. The economy is expected to receive further support from increasing domestic demand given recent growth in real wages, as well as from global economic growth. At the same time, short-run uncertainty with respect to Russian GDP growth has recently risen as a consequence of increased fluctuations in external factors.
The views and recommendations expressed in the bulletin do not necessarily reflect the official position of the Bank of Russia.
19 April 2018