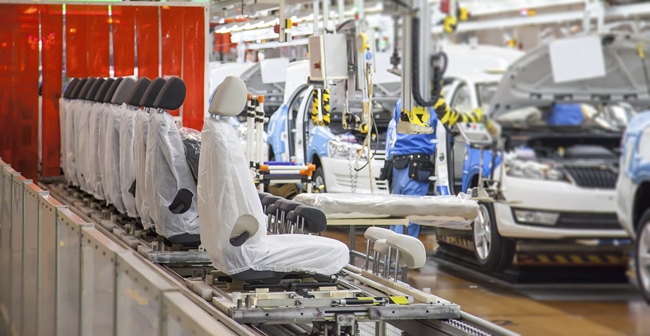 Photo: xieyuliang / shutterstock
Economic growth resumed in January 2018, following the decline of recent months, driven by temporary headwinds. There was a further expansion in consumer demand as wages were growing and stronger retail lending data were reported. Against this background, outputs were up across key product groups. This is evidenced by data shown in the current issue of 'Economy: Facts, Estimates and Comments', a BoR information and analytical commentary.
As before, consumer activity gained considerable support from a favourable labour market. Unemployment remained low (4.9%) and within its natural rate. Real wages grew at a high level consistent with that in the fourth quarter of 2017.
Consumer growth was paired with expanding supply in the consumer product market. On the background of rising outputs, supply-side implications for inflation remain immaterial, the commentary notes. January saw increased car production; rising outputs of textiles and footwear were also reported. At the same time, near-zero growth was overall posted by food products in the month. However, expansion was seen in most food products of plant origin and confectionery.
January's stronger outputs across major product groups took industrial production growth to 2.9% on an annual basis. The Bank of Russia predicts that growing aggregate demand will continue to support industrial activity, generating no excessive inflationary pressures. 2018 Q1 GDP growth is estimated to total between 1.5% and 1.8%, the commentary reports.
2 March 2018