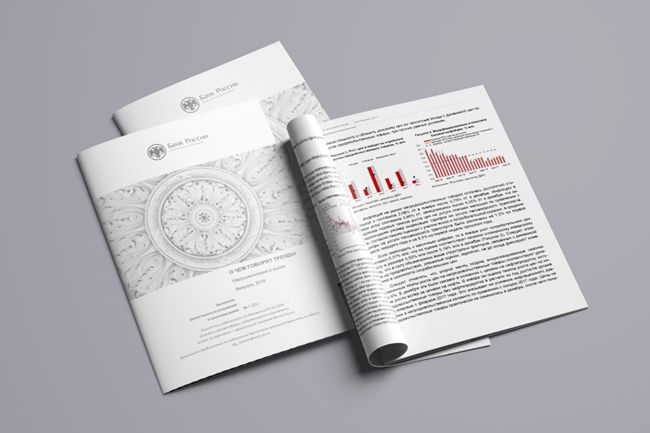 Current macroeconomic indicators along with survey data point to continuing economic growth, as it is likely to be kept around its potential throughout 2018. Russia's GDP will receive further support from domestic demand given solid growth in real wages, as well as from growth of the global economy. These conclusions are stated in the new issue of the Talking Trends Bulletin published by the Bank of Russia's Research and Forecasting Department.
In 2017, the Russian economy demonstrated moderate yet sustainable growth in line with its potential level. Quarterly fluctuations in GDP dynamics were related to temporary factors, as stated in the Bulletin.
Inflation in January declined further to its new historical minimum of 2.2%. The latter decline was mainly explained by food prices – in particular, by vegetable prices, coming as a result of recent trends in hothouse development. The decline in inflation in January 2018 is also attributed to the indexation of public transport tariffs being lower than in January 2017.
As stated in the Bulletin, the previous key rate reductions by the Bank of Russia have not been fully transmitted into the dynamics of monetary indicators and inflation. Latest statistics also show possible signs of a reversal in inflation dynamics in 2018. This trend, combined with the dying-out of temporary disinflationary factors, is expected to bring inflation close to 4% by 2019.
The views and recommendations expressed in the Bulletin do not necessarily reflect the official position of the Bank of Russia.
16 February 2018