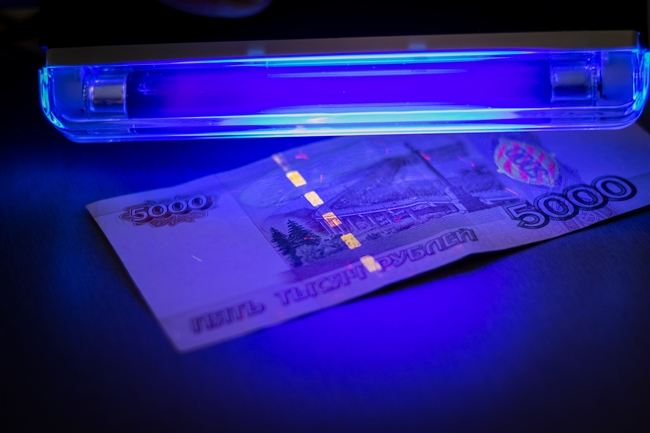 Photo: alvintus / shutterstock
According to Bank of Russia data, 45,313 counterfeit Bank of Russia notes were detected in the Russian banking system in 2017, compared with 61,046 a year earlier. This is a 25% reduction in the number of counterfeits.
"We have been observing a sustainable downward trend in the number counterfeit banknotes over several quarters. This is largely facilitated by our consistent efforts to improve the protection features of banknotes, as well as preventive measures against counterfeiting. As part of this, staff in Bank of Russia regional branches train various cash users in the methods used to check the authenticity of banknotes", noted Olga Skorobogatova, First Deputy Governor of the Bank of Russia.
Almost 60% of all counterfeits detected were 5000-ruble banknotes; compared with 2016, their number also contracted by 25% to 26,948 notes. A further 38% of counterfeits were 1000-ruble notes (17,218). The lowest number of counterfeits was detected among the 10-ruble denomination (as few as 6).
A considerable reduction was registered in the number of counterfeit foreign currencies detected (by a factor of 1.7 to 2,590). The US dollar was the absolute leader among counterfeit banknotes (2,343). Other counterfeit foreign currency notes included the euro (194), the Chinese yuan (46), the British pound (6) and the Japanese yen (1).
31 January 2018