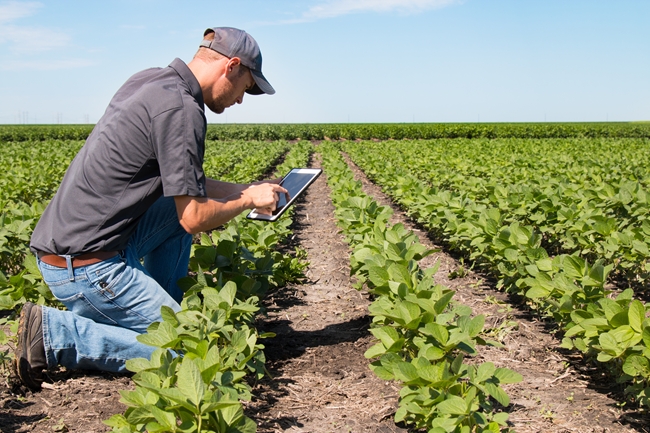 Photo: Nolanberg11 / shutterstock
The Bank of Russia is proposing to expand the options of state-supported agricultural insurance terms and conditions available to farmers and consider the prospects of insurance programme development being undertaken by a single union of agricultural insurers as agreed with the Ministry of Agriculture, Ministry of Finance and the Bank of Russia. These measures and other proposals regarding the development of state-supported agricultural insurance are listed in the regulator's consultation paper.
Despite the state support, agricultural insurance largely remains in low demand, accounting for less than 1% of total insurance premiums. One of main reasons behind this situation is the fixed and inflexible insurance terms and conditions. As a result, this type of insurance product often proves too expensive for farmers, or fails to fully suit their business and meet banks' requirements for collateral insurance. Meanwhile, it is unprofitable for insurers because of high risks and operational costs.
Internationally, the law provides only for basic approaches to agricultural insurance, whereas insurance programmes with specific insurance terms and conditions focused on the needs of agricultural producers, the state and insurers are adopted through bylaws. The paper notes that it would be advisable to introduce such an approach in Russia.
Further stimuli to the development of agricultural insurance may be given by converging the terms and conditions of state-supported insurance and bank collateral insurance, as well as offering benefits from other types of state support to farmers who have an agricultural insurance policy.
The paper analyses possible improvements to the system of subsidies in agricultural insurance, as well as the prospective use of mutual insurance instruments, the introduction of index insurance and the elaboration of specialised insurance programmes for small businesses in cooperation with Russian regions.
The Bank of Russia welcomes any feedback, including responses to the questions in the consultation paper, as well as proposals or comments, before or on 5 February 2018 at: mikhaylovaes@cbr.ru.
12 December 2017