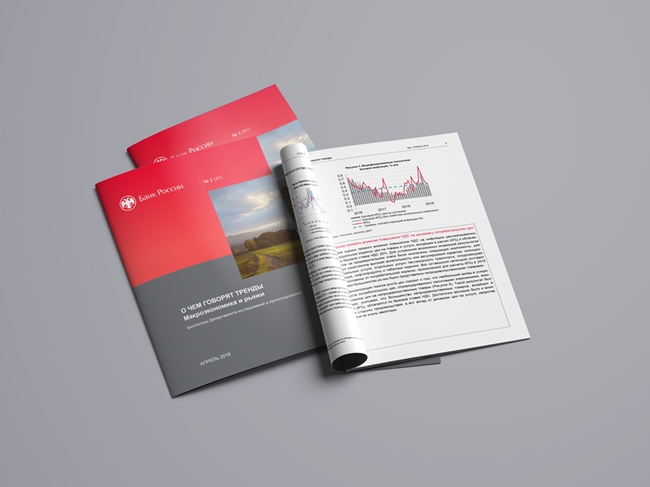 In March, annual inflation reached its highest reading of 5.3%, which was still lower than expected. As soon as April, annual inflation started to decline on the back of a number of price constraining temporary factors. These are findings by the authors of the new issue of Talking Trends, the BoR Research and Forecasting Department's bulletin.
Prices in the first quarter grew slower than expected thanks to one-off tailwinds: the ruble's strengthening and a downturn in prices of petrol and diesel fuel. The effect of these factors increased in April. Bulletin authors note that, if they are factored out, inflationary pressure matches the 4% inflation rate. The effect of the VAT hike has become almost statistically intangible, which suggests, among other things, that significant secondary effects are non-existent.
Short-term proinflationary risks have abated. Inflation is expected to gradually slow in the months to come to reach 4% in 2020 Q1. In the medium term, proinflationary risks are invariably dominant over disinflation risks.
The views and recommendations expressed in the bulletin do not necessarily reflect the official position of the Bank of Russia.
13 May 2019