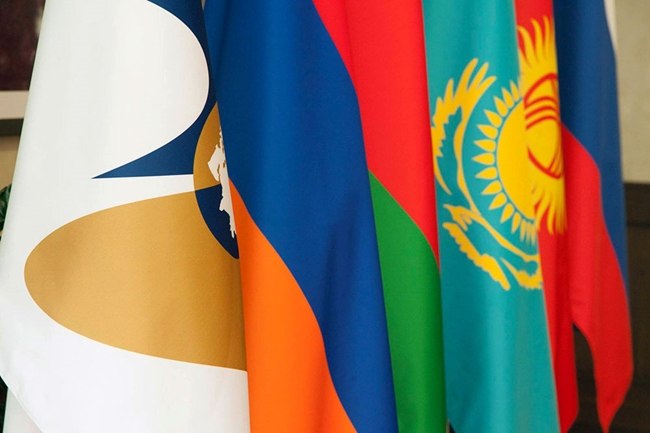 Photo: EAEU
On 17 September 2018, Bank of Russia Governor Elvira Nabiullina attended the 17th meeting of the Foreign Exchange Policy Advisory Board of Central (National) Banks of the Eurasian Economic Union (EAEU) in Yerevan.
Board members continued to discuss a draft Concept for Shaping the Common EAEU Financial Market with the focus on providing mutual access of its participants to their financial markets.
In particular, the attendees discussed the issues related to regulatory capital and its adequacy, business reputation requirements, and service provision in the insurance and securities markets.
Furthermore, the participants exchanged opinions on current economic developments and progress in implementing monetary policies in EAEU member states.
Attending the meeting were also the heads of central (national) banks of Armenia, Belarus, Kazakhstan and Kyrgyzstan, as well as representatives of the Ministry of Finance of the Republic of Belarus and central (national) banks of EAEU member states.
17 September 2018