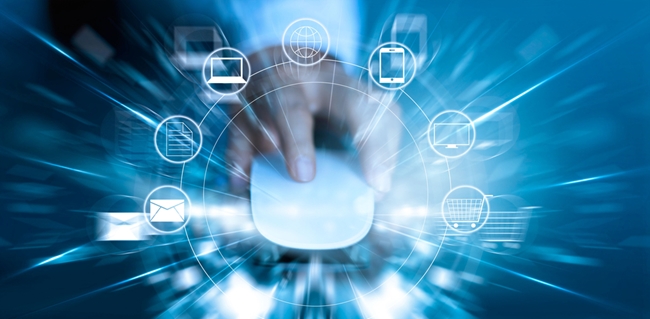 Photo: ShutterStockStudio / shutterstock
Pilot e-platforms for the sale of bonds and investment funds' unit shares have joined the Marketplace project. Early December this year saw the conclusion of the first real transactions based on remote trade rules involving entries into the financial transactions register. They were conducted through Investfunds.ru, the share / bond / unit fund information aggregator.
VTB Registrar took on the role of the bond sale platform. The Tomsk Region's over-the-counter bonds were selected as the test product. Marketplace was used to buy several bonds – as pilot run transactions concluded remotely. The Tomsk Region has been a bond issuer since 2002. The inaugural transactions were the first online purchase of such bonds, in a sign that geographical barriers may become irrelevant to investment. Up until now, bonds could only be purchased through agent banks located in the region.
The special depository, INFINITUM, also reported the successful pilot launch of its Financial Platform. A Khabarovsk-based investor selected a financial product online – a Moscow-based management company's unit shares, and executed the transaction on the platform.
The information on real completed transactions entered the financial transactions registrar, based on the National Settlement Depository (NSD); it can be viewed as a report in the customer account. The financial transactions registrar, a key element in Marketplace's trusted execution environment, stores information on the platform-executed transactions.
The commercial launch of the three platforms within the Marketplace project is scheduled for 2019 once the necessary legislation has been passed. The technological readiness of the platform as regards bank deposits based on Moscow Exchange is scheduled to be delivered in February 2019.
'The pilot transactions have demonstrated that consumers can obtain remote access to financial providers' products and services through Marketplace both 24/7 and regardless of location', BoR First Deputy Governor Sergey Shvetsov noted. 'Financial institutions can now use this channel as another customer acquisition opportunity'.
'As a high tech infrastructure solutions provider, the NSD in Marketplace is scaling up the operational experience it has built as a systemically important repository to act as a financial transactions registrar now', said NSD chairman Eddy Astanin. 'We believe in the potential of this project, which reflects the global digitalisation trend in the financial market'.
7 December 2018